What's the Zika Virus?
Who hasn't heard about the Zika Virus? It's currently one of the most trending topics, and for a not-so-good reason.
The World Health Organization (WHO) has just declared it the Zika Virus outbreak a "public health emergency" that is "spreading explosively" across the Americas.
---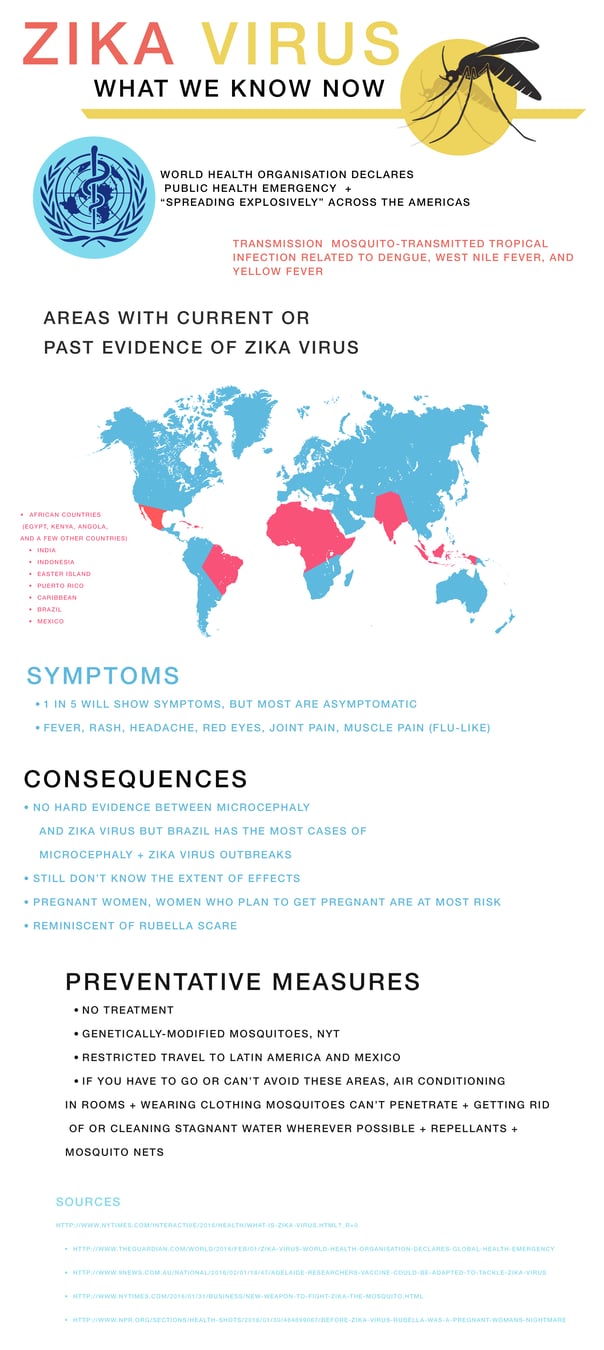 ---
Currently, there are no treatments and no vaccines for the Zika Virus, so the best measure we have against the Zika Virus is PREVENTION.
Please stay safe and be vigilant.