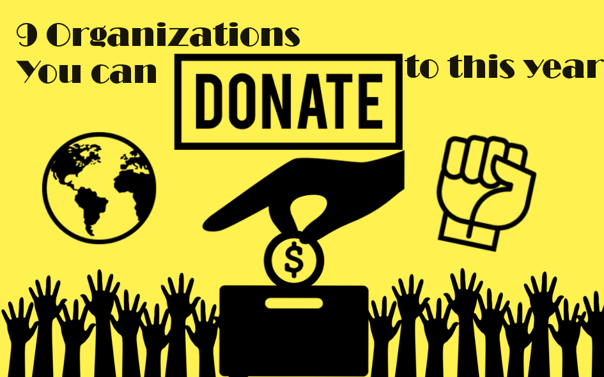 Recent events throughout the United States may have you feeling like there is something you should do, but you are not exactly sure what it is that you can do. There are many organizations that are supportive of women and whatever causes that you feel strongly about.
---
Women's Rights
Planned Parenthood provides reproductive health services to millions of women locally and across the country.
The Center for Reproductive Rights is a legal advocate for strengthening laws that protect women's health care and reproductive rights.
Civil Rights
LGBTQ Rights
The Human Rights Campaign advocates for the rights of people with HIV/AIDS to prevent discrimination and provide support.
The Trevor Project operates the "Trevor Lifeline" and focuses on suicide prevention in the LGBTQ community.
Climate Change
Greenpeace researches and lobbies the government for solutions to climate change and protecting the environment.
Natural Resources Defense Council brings together scientists, lawyers and policy experts together to provide support for the fight against global warming.
Always Donate Wisely
It's a good idea to investigate your chosen charity through either Charity Navigator or Charity Watch before you donate to charity. You want to make sure that your chosen charity is reputable and spends its donations wisely.
Donating Time Instead of Money
As a student, and especially if you are supporting a family, money might be tight, but there are other ways you can donate to charity:
Support the charity by attending fundraising events like walkathons or charity runs.
Volunteer to write letters or make phone calls to government officials or potential donors.
Offer your time to man information booths or pass out information in support of the organization.