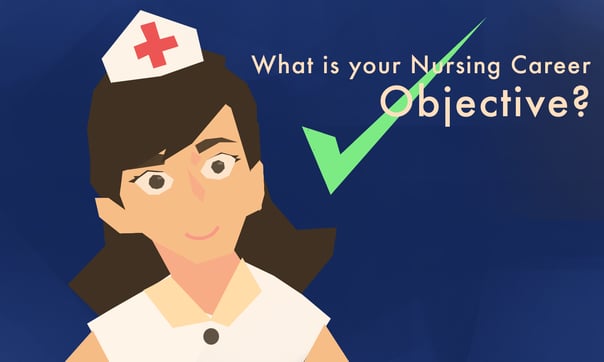 Whether you are beginning to think about becoming a nurse, are in the middle of your training, or have recently graduated, it is a good idea to start thinking about what your nursing career objective will be. This is help you be ready when it is time to prepare your resume and begin your job search.
Get Your Resume Noticed
Think about it…you would like to apply for a nursing position at one of the nursing facilities in your area. You have your previous work experience and your nursing training listed on your resume.
But one of the first things an employer will look at is your objective on your resume.
It is not enough to say, "I want to work for your company" as your objective. Instead, you need to elaborate on what you can offer that employer. This is the part of your resume where you really need to sell yourself and convince a potential employer to pick up the phone and call you in for an interview.
Develop Your Objective
Make sure that you tailor your objective to each facility that you are sending a resume to. This will help show that you are sincerely interested in their organization.
Part of your career objective should emphasize your caring nature, which is an important trait for a nurse to have. There should also be focus on how your contributions to patient care and as a team member that will be supporting other medical professionals will be an asset to the employer's organization.
Regardless of what their chosen career is, some job seekers find it difficult to come up with the right words to say why an employer should choose them above other job candidates. So getting an early jump on your career objective now may alleviate some stress once you start sending your resumes.
---
You Might Like...
How to Excel at Your Nursing School Interview
IN THE LAB: How to Properly Check Pulse Rate
Transferring to a Nursing School
---
Interested in our LVN program?
Learn more about can graduate in 10 MONTHS at Angeles Institute!
Did you know Angeles Institute also offers CNA and HHA programs?

**Our HHA program is only open to current CNA's.**
You've already got credits and need help transferring?
We've got you covered.