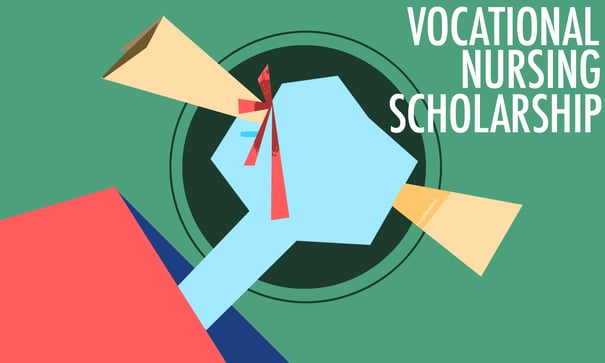 One thing that might be holding you back from applying to vocational nursing school is the worry about how you will be able to pay for your tuition. Most students don't have the money to pay for their tuition outright and rely on financial aid, scholarships and loans to pay for their tuition, books and living expenses while they are in school.
---
Federal Financial Aid
Your first step when considering going to nursing school is to apply for financial aid. Depending on your financial circumstances, you may be eligible for a Federal Pell Grant. This grant is very similar to a scholarship because it is free money that you do not have to pay back as you would a loan. Students who haven't yet completed a bachelor's degree or higher are eligible to apply for a Pell Grant. However, if you are currently in prison or have committed a serious crime, you may be ineligible for this financial assistance.
To find out if you qualify for a Pell Grant, you will need to fill out the Free Application for Federal Student Aid (FAFSA). You will need to provide your personal financial information, including:
Bank statements
Income information from the past year
Recent W-2 forms
Benefit statements if you receive Social Security or financial assistance from the government
VANEEP Scholarships
If you are not eligible for a Pell Grant or need additional funding for your education, another way to obtain free money for school is to participate in the VA National Education for Employees Program (VANEEP). Participants in this program can receive a scholarship and a salary for working at a VA facility when they are off from school. The money that is earned while working for the VA can be used to help ease your living expenses while in school.
You can help reduce your out-of-pocket costs for vocational nursing school tuition by applying for any and all grants and scholarships that may be available to you. By doing this, you will reduce the need to take out loans that you'll be required to pay back when you complete school.
---
Interested in becoming an LVN in just 10 months? Check out our latest LVN guide below!