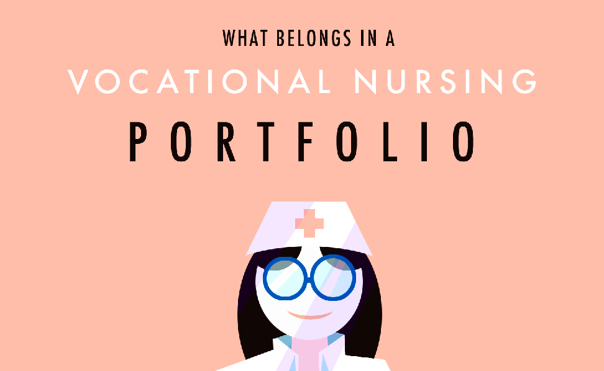 As a newly graduated nurse, a resume alone may not be enough to clinch that first nursing position--especially if you are going up against experienced nurses. The time to begin creating a vocational nursing portfolio is before you begin your job search after finishing your nursing studies.
---
1. Paperwork
Your neatly organized vocational nursing portfolio should include:
Printed copies of your resume. Do not rely on your interviewer having a print out of your resume. It is also very helpful to have your own copy to refer to during the interview. Try to keep your resume to only one or two pages, but be sure to list skills that you are competent in, such as keyboarding or word processing skills.
Copies of your nursing school transcripts, NCLEX scores, and your nursing license. Also include copies of any certifications you may have, including:
A list of addresses where you have lived for the past seven years. You will need this for a criminal background check. This will make it easier for you to fill out any application that will require this information.
2. Potential Questions
A list of questions that you might have for a potential employer. Keep in mind that during your initial interview you should avoid asking about benefits, salary and vacation time. Ask questions such as:

What is involved with the orientation process?
What is the turnover rate?
How does the staff feel about working with new graduate nurses?
3. Potential Answers
A list of answers to questions that you could expect to be asked:

Why should we consider hiring you?
Why do you want to work here?
What are your strengths and weaknesses?
Where do you see yourself in five years?
Having a portfolio ready for when you are called in for a vocational nursing interview will show that you are prepared and confident. It will also help lessen some of the anxiety you might going into the interview.
---
You Might Like...
4 Surprising Places you'll find LVNs Working
Going Back to School as a Single Parent