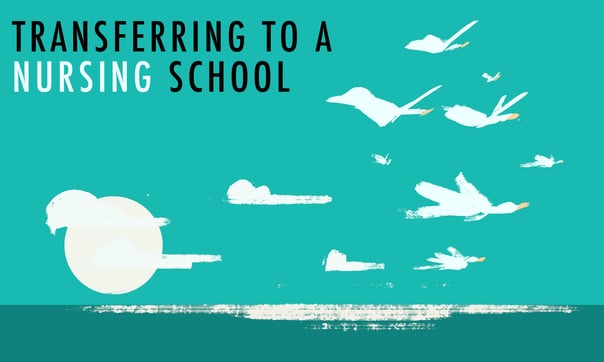 Are you feeling stuck at your current school? Maybe you're thinking about transferring?
Transferring schools can be tough, but we'll help you help yourself!
---
1. Common Reasons
Here are some common reasons why people transfer schools:
Feeling forced to stay in school by the staff/faculty
Feeling unaccommodated or mistreated for by the staff/faculty
Feeling bored or not challenged enough
Interest in changing or starting a new career
Whatever your reason may be, don't feel bad for wanting to take your life in a new direction. Remember, it's never too late to pursue your dreams!
2. Red Flags
Are you currently attending a school exhibiting any of the following red flags?
Questionable financial practices (e.g. Charging random fees, delaying financial aid disbursement, etc.)
High turnover rate for instructors and/or staff members
Inadequate learning environment and/or supplies
Unexpected difficulty enrolling in classes
Worst case scenario, did your school recently shut down?
But, before you finalize your decision to transfer, you need to...
3. Do Your Research
Before you contact any of the new schools you're interested in, remember to have a checklist:
Consider all available options for transferring.
Ask yourself: Are you interested in trade schools? Community college?


Tip

: Don't forget to formally notify your school that you are withdrawing!


Create a list of pros and cons for each option.
It helps to see differences and similarities side-by-side.


Tip

: Think about important details like location, price, program length!


Read reviews, and not just on Yelp!
Just remember to take everything with a grain of salt.


Tip

: Check out the Better Business Bureau and Glassdoor

for trustworthy reviews

!


Visit school campuses (if available) and their official websites for more information.
Get a feel for the environment and the staff/faculty: Are they friendly? Inviting?


Tip

: Ask yourself: Can you trust the staff/faculty with your future (time and money)?
---

If you're interested in transferring to Angeles Institute, check out our NEW Transfer Guide!
---
You might like...
How to Avoid For-Profit College Scams
Paying for College: Grants & Scholarships for Nursing Students
How to Avoid Scholarship Scams
Going Back to School as a Single Parent
---
Do YOU have an idea for our next blog post? Let us know in the comments below!
Don't forget to share and subscribe to The Nightingale!