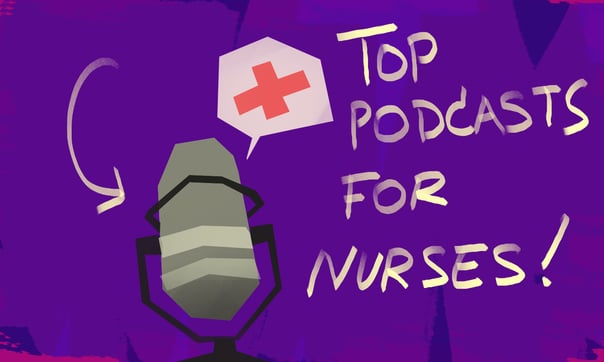 The healthcare industry is constantly changing. Best nursing practices, new treatments, new illnesses, and new regulations are always popping up. As a nursing student or nursing professional, you need to know what's going on. But keeping up with the latest news in healthcare can be time-consuming, which is a problem when you're trying to juggle school, work and taking care of your family. A great way to stay up-to-date with healthcare and nursing news is to subscribe to podcasts that will provide you with the information you need to know.
---
Listen to Podcasts Anywhere
Podcasts can be downloaded to your smartphone, iPod/MP3 player, tablet, or computer. You can listen to podcasts any time during the day and even while you are doing normal activities, such as driving, going for your daily walk/run, or grocery shopping. Many students like to have some type of background noise while they go to sleep or while studying.
Using What You Hear
The knowledge you can learn from listening to podcasts can help you learn more about some of the topics you may be learning in nursing school. Some podcasts have actually been created by experienced nurses who offer insight into the life of a nurse — with a humorous spin, of course.
While you may not be able to devote your full attention to the podcast you listen to, it's very likely that you will absorb and retain some of what you hear. The knowledge you retain may not be immediately apparent, but you may find yourself in a situation one day where suddenly you recall what you have heard on a podcast.
Top Podcasts to Check Out
Take a little time and try a few of these podcasts. You have nothing to lose and much to gain by expanding your learning opportunities!
---