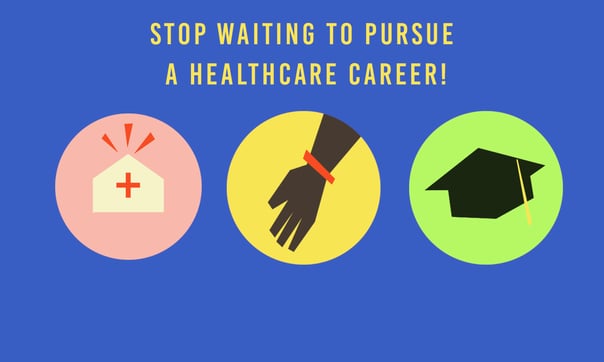 If you are like most people, you probably have a dream, something that you want to do—like becoming a nurse. You may have said "Someday I will go back to school" because you are either too nervous to take the leap or because you keep putting it off, thinking that now is just not the right time.
---
Not Sure if Nursing is for You?
If you are reading this, then you likely have access to the Internet. Do a little research; check out what the Bureau of Labor Statistics has to say about the outlook for licensed vocational nurses. See what types of jobs are available for nurses and what types of duties are required.
If you're worried that you might be too squeamish, you need to be aware that many nursing jobs may expose you to blood and such. It is something to think about, as the need to assist a patient who is bleeding may arise. However, you may be surprised to find that you can handle in an emergency.
Don't Have Time for School?
Depending on the level of nursing you want to attain, there are different paths to get there. If you want to enter the healthcare field fast, then going to a vocational/technical school to become an LVN is a good option. It is possible to complete your studies in one to two years and be ready to start working as an LVN.
If you want to ultimately be a registered nurse but don't want to wait several years to enter the workforce, you could begin as an LVN. There are programs available that will allow you to work as an LVN while you earn your RN degree that often take less time than a two to four year program would.
Think It's Too Late?
You may also be thinking that it's too late at this point in your life to make a big change in your career path. Well guess what? It's never too late to make a change to a career that can be both emotionally and financially rewarding, as nursing can be.
---
You Might Like...
Transferring to a Nursing School
IN THE LAB: Proper Ear-drop Instillation
A Day in the Life: What Vocational Nursing is All About
Going Back to School as a Single Parent
---

Interested in our LVN program?
Check out our newly updated LVN guide for more information!
Interested in our CNA program?
Check out our CNA curriculum guide for more information!