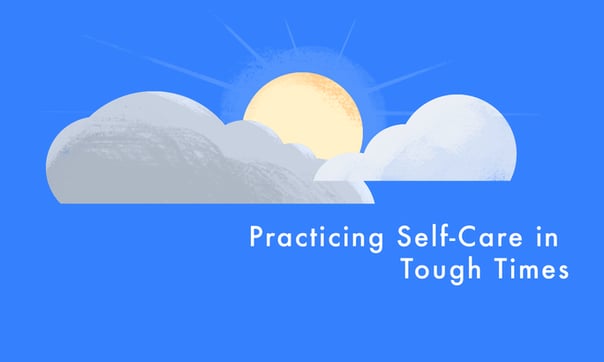 You might be wearing many hats right now being a nursing student, having a job and/or being a parent struggling to make ends meet. There are times when the stress in your life becomes so overwhelming that you are at a loss on how to cope and may feel like giving up. For those times, or to keep your stress in check, try these self-care tips that can help you get through the tough times.
---
Keeping Healthy
An important part of self-care is making sure to keep yourself healthy because it gives you strength to cope.
Get enough sleep, at least 6 to 8 hours each day.
Don't skip yearly medical checkups.
Keep hydrated plenty of water and avoid having too many caffeinated or sugary beverages.
Eat healthy with lots of fruits and vegetables.
Exercise at least 3 times a week, even if it is a quick walk around the block.
Having a Support Network
A support network of friends and family or just being around other people can help when things get rough.
Ask for help if you need it from family, friends or a therapist if needed.
Don't shut yourself off from friends and family.
Join a support group or start a support group with other students.
If you are religious, go to church.
Get out and get involved in your community.
Taking Care of Your Emotional Health
Bottling up your feelings when you are stressed is not good for you physically, mentally or emotionally.
It's ok to acknowledge your feelings.
Write about your feelings in a journal.
Have a good cry.
Have a good laugh when you can.
Cut yourself some slack and be good to yourself.
Being (a bit) Self-Indulgent
If you are feeling overwhelmed with stress, indulge a little with these self-care tips:
Take a mental health day.
Cuddle up with a blanket and book.
Stay in bed and binge on Netflix.
Get some coloring books and color.
Go wandering, visit the ocean or the mountains and take in fresh air.
Sit and do absolutely nothing.