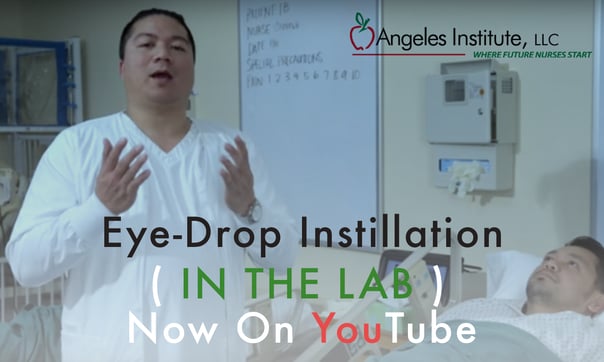 Pop Quiz
What is the first step before eye drop instillation? (Answer at the bottom, but don't cheat!)
a.) Wear a clean pair of gloves
b.) Wash your hands with soap and water
c.) Wrap your non-dominant index finger with tissue paper
d.) All of the above
e.) None of the above
Whether you're a healthcare professional or a mom trying to clean out her son's twitchy eye, learning proper eye drop instillation is useful to know!
Thanks for watching!

For study tips and up-to-date info on healthcare & education, subscribe to our blog!
Don't forget to comment below and share our post!
---

Interested in becoming an LVN? Check out our newest LVN guide below!
---

Related Posts
A Day in the Life: What Vocational Nursing is All About
3 Must-Read Tips for New Nursing Students
Nursing Student Survival Guide
---
A huge thanks to Paul, Noel, and the film crew!
Answer: b.) Wash your hands with soap and water