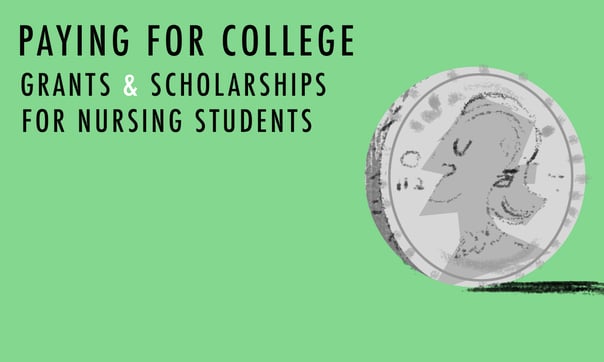 You have already taken the first step of deciding to do something to secure your financial future and provide for your family by training to become a licensed vocational nurse. If you are reading this article, chances are you are now stressing over how you are going to be able to afford to pay for nursing school. Take a deep breath and relax, because there is good news: you may be eligible for grants and scholarships that can help pay for your training.
Go for Grant Money First
The least expensive option to pay for nursing school is to apply for grant money. Any money that you receive through a grant doesn't have to be paid back, so this is the first place to start when you are looking for a way to pay for college. It is very easy to apply for a Federal Pell Grant. All you need to do to see if you qualify for this grant is to fill out the FAFSA form online. You will need to provide your income information when filing this form.
You may qualify if you meet all of the eligibility requirements, including:
Your income is below maximum amount allowed
You haven't previously earned a Bachelor's degree or higher
You aren't in prison and haven't previously committed a felony
Earn While You Learn With VANEEP
If you are unable to obtain the Pell Grant or need additional tuition money, you could apply to the VA National Education for Employees Program (VANEEP) to receive a scholarship. With this program, you can earn a salary in addition to a scholarship by working for the VA when you are off from school. You do not have to pay back scholarship money, and the added income from your salary can help with your living expenses.
Whenever possible, apply for grant and scholarship money first before student loans to finance your nursing school tuition. This will reduce the amount of money you need to pay back when you graduate, and will help keep you out of debt as you begin your new career.