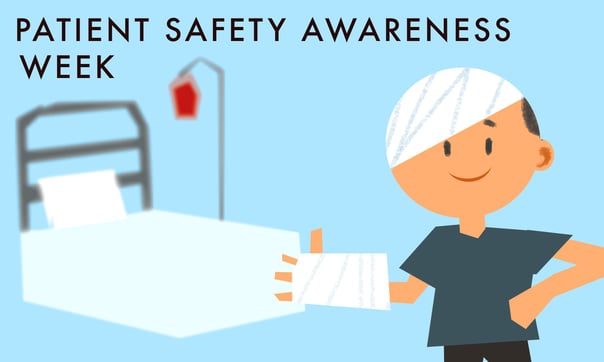 Nursing Program in Los Angeles
Do you know about the invisible healthcare crisis happening across hospitals in the US?
Antibiotic resistance isn't just a problem in the meat we eat...
Read more to find out about these antibiotic-resistant bacteria!
---
1. "CDC says..."
Check out this fact on the official CDC Facebook page: "Patients can get serious infections called healthcare-associated infections (HAIs), which are often caused by antibiotic-resistant germs."
HAIs are commonly caused by antibiotic-resistant bacteria, which may lead to sepsis (a potentially life-threatening complication of an infection) or death. Check out the facts below:
6 urgent or serious antibiotic-resistant threats, plus C. difficile, can cause HAIs.

50% of one common deadly HAI is currently being prevented.

1 in 4 catheter- and surgery-related HAIs are caused by six resistant bacteria in certain kinds of hospitals.
2. The Dirty Truth
These six bacteria are among the most deadly antibiotic-resistant bacteria, identified as urgent or serious threats by CDC:
CRE (carbapenem-resistant Enterobacteriaceae),
MRSA (methicillin-resistant Staphylococcus aureus ),
ESBL-producing Enterobacteriaceae (extended-spectrum ß-lactamases),
VRE (vancomycin-resistant enterococci),
multi-drug resistant pseudomonas, and
multi-drug resistant Acinetobacter.
3. What can YOU do?
If you are a healthcare provider, to prevent infections and their spread, also improving antibiotic use:
Follow recommendations for preventing C. difficile and infections that can occur after surgery or related to single-use catheters placed in the body.
Follow recommended actions with every patient every time.
Isolate patients when appropriate, and know antibiotic resistance patterns in your facility/area.
Prescribe antibiotics correctly.
Get cultures, start antibiotics promptly, and reassess 24-48 hours later.
Know when to stop antibiotic treatment.
If you are a patient and/or a family member of a hospitalized patient, you can prevent infections and their spread by doing the following:
If you have a catheter, ask daily if it's necessary.
If you are having surgery, ask your doctor how he/she prevents infections.
Insist that everyone clean their hands before touching you.
Clean your hands often.
Explore the Hospital Compare tool for HAI data
Ask if your antibiotic is necessary and what is being done to improve antibiotic use and protect patients.
4. Spread the Word, Not the Germs!
Show your support and use #UnitedforPatientSafety this week (March 13-19)!
"Every day is Patient Safety Day"
"United for Patient Safety is an ongoing education and engagement campaign that works to bring together diverse organizations with a commitment to patient safety and the general public to learn more about the topic, start important dialogue, and take action for improved safety conditions."


---
Related Links
How to Insert a Foley Catheter
---
Sources
National Health Observances Calendar
CDC: "Making Health Care Safer"
United for Patient Safety