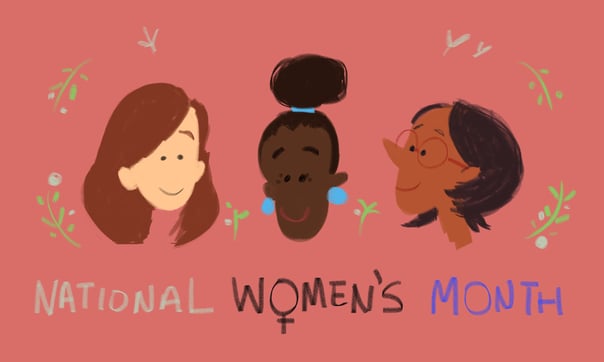 March is National Women's History Month and this year's theme is "Honoring Trailblazing Women in Labor and Business." Women joining together have always been a force for moving toward positive change in this country. This year is no different considering the number of women who have joined together throughout the country in marches to let their voices be heard to protect their rights and those of future generations.
Consider the following women in medicine who you may have never heard about but who have made a difference.
---
Jane Sharp
Not much is known about Jane Sharp other than she wrote The Whole Art of Midwifery Discovered in 1671. This book provided practical knowledge and promoted antenatal care. It also brought to light why male midwifes that had no understanding of the female body were not the best for women.
Mary Seacole
Having faced sexist and racial discrimination throughout her medical career, Mary Seacole was not one to give up. Born to a Jamaican mother and a Scottish father in Jamaica, she travelled to London to volunteer as a nurse during the Crimean War. She was turned away from Florence Nightingale's unit, so she took it upon herself to go to frontlines and provide medical care to both sides.
Margaret "James Barry" Bulkely
With the assistance of her affluent family, Margaret Bulkely was able to masquerade as "James Barry" and study as a doctor during the early part of the 1800s. During the Crimean War, James had a higher rate of recovery than any other medic. Under the persona of James, she performed one of the first Caesarian sections. James' true identity was not revealed until after her death.
Yoshioka Yayoi
Not taking no for an answer, Yoshioka Yayoi was not going to let a little thing like the Japanese government prevent women from becoming doctors. She opened the Tokyo Women's Medical University in 1900. This was 12 years before women were permitted to practice medicine in Japan. As a suffragist, Yayoi fought for women's rights and women's rights to an education her entire life.