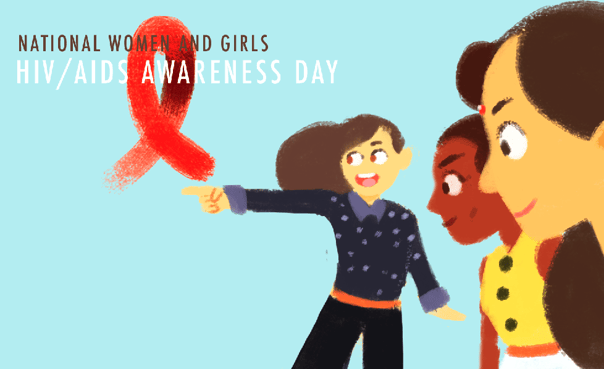 Did you know the current Miss Universe Pia Wurtzbach is an ambassador for National Women and Girls HIV/AIDS Awareness Day?
But do you also know the difference between HIV and AIDS? How HIV can be contracted? First, read the quick facts!
---
1. Quick Facts
Here are the shocking statistics about HIV/AIDS infection rates for women:
More than 226,000 women

—

80% of whom are of child-bearing age (15 to 44)—are HIV positive.

Youth ages

13 to 24

accounted for an estimated

26%

of all new HIV infections in the United States in 2010.

In 2012, people

55 and older

accounted for

one-quarter

of all Americans living with HIV in the United States.

About

one in four

people living with HIV in the United States is female.

All women and girls older than 15 should be tested at least once to find out their HIV status.


2. HIV vs. AIDS
HIV stands for Human Immunodeficiency Virus and AIDS stands for Acquired Immunodeficiency Syndrome.

HIV is a virus that attacks the human immune system and makes it vulnerable to other diseases and/or infections. If left untreated, HIV progresses to AIDS.


AIDS is a syndrome that develops after the immune system is seriously weakened by HIV. The symptoms vary by individual, but they're related to the infections a person develops because of their weakened immune system. (Ex. tuberculosis, pneumonia, certain types of cancer, and other infections.)
3. Transmission & Prevention
HIV can be transmitted through the following ways, from the most to less common transmission ways:
Exchange of bodily fluids, usually through unprotected sex
Use of contaminated needles
Contaminated blood transfusions
Mother-to-child transmission during pregnancy, during labor and delivery, or by breastfeeding/breast milk


The best way to prevent an HIV infection is abstinence. The second best, more realistic way is practicing safe sex:
Using male or female condoms every time you have sex
Getting tested for HIV (Check out your local Planned Parenthood for free tests!)
Staying faithful to one partner
Avoiding alcohol and/or drug abuse, both of which increase risk-taking behavior
Talk to your doctor about pre-exposure prophylaxis (PrEP) or post-exposure prophylaxis (PEP) if you think you're at risk for HIV.

4. Treatment
Currenty, there is NO widespread, fully accessible cure for either HIV or AIDS. But there is hope: In 2008, the "Berlin Patient" became the first person to be cured of HIV!
To delay or stop the progression of HIV to AIDS, there is antiretroviral therapy (ART):
It is NOT a cure, but it controls the virus so you can live a longer, healthier life while reducing the risk of transmitting HIV to others.
ART involves taking a combination of HIV medicines (called an HIV regimen) every day, exactly as prescribed.
These HIV medicines prevent HIV from multiplying (making copies of itself), which reduces the amount of HIV in your body.
Note: ART is recommended for all people with HIV, regardless of how long they've had the virus or how healthy they are. If left untreated, HIV will attack the immune system and eventually progress to AIDS.
---
5. Support amfAR
amfAR, the Foundation for AIDS research, is dedicated to finding a broadly applicable cure for HIV—by 2020! It may seem like an ambitious goal, but there have
but they outlined the challenges for curing AIDS:
Chart the precise locations of viral reservoirs that persist in the body;
Understand how HIV persists in the reservoirs;
Record how much virus they hold; and
Eliminate the virus
Help fund the cure to AIDS.
Donate to "A Countdown to to a Cure for AIDS" at the amfAR.
---
Sources
National Health Observances Calendar
Women's Health: NWGHAAD
Aids.gov: Overview of HIV Treatments