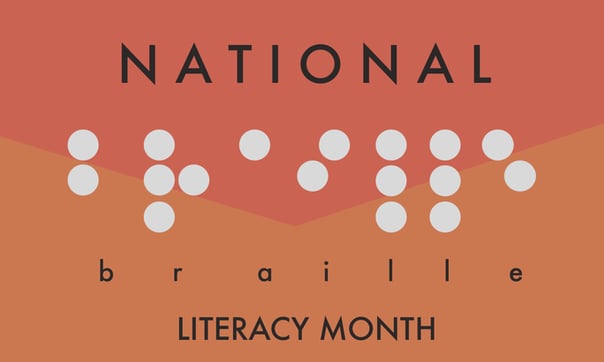 Los Angeles Nursing School
National Braille Literacy Month is recognized each year during the month of January to help promote the importance of the Braille system to the blind and visually impaired community.
---
Over the years as audio technology has caused the usage of Braille in the classroom to dwindle, it is increasingly vital to highlight the importance of Braille literacy in the workplace and the classroom.
While many schools have replaced Braille with audio, blind, visually impaired, and low-vision students are not benefiting from knowing how to read in Braille. Experts state that these students should be taught Braille as early and as often as possible.
Why is Braille Important?
According to the National Federation for the Blind (NFB), only 10 percent of blind students are learning to read through Braille.
Being proficient in Braille is an important part of being literate, but more so in future independence and employment as an adult.
It is also important that partially sighted children be taught to read and comprehend Braille because they are at the highest risk of being illiterate in both printed text and Braille. This is the main intent of National Braille Literacy Month.
Fast Facts:
90 percent of employed, visually impaired adults are able to read and write Braille
60 percent of blind students drop out of school
70 percent of blind adults are unemployed
85 percent of blind students go to public schools, but only 10 percent are literate in Braille
The number of teachers that are qualified to teach Braille decreases every year
Students that learn Braille are more likely to finish school, have higher self-esteem, and have better opportunities for employment as adults.
What You Can Do If Your Child Is Visually Impaired
If your child is visually impaired or blind, there are resources available to help you learn more about teaching a blind child and how to connect with other families like yours. Braille Works and WonderBaby.org offer many links that you might find useful.