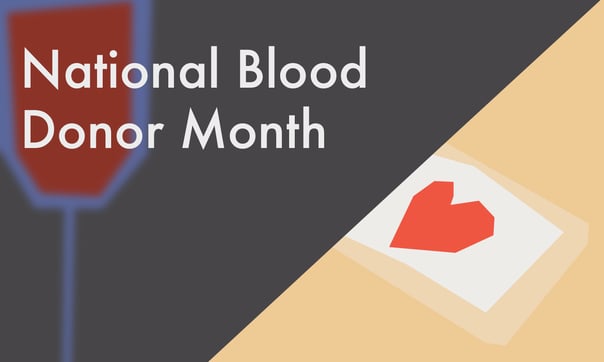 Elite Los Angeles Nursing Program
When January rolls around, many people like yourself make their yearly resolutions. Most of these resolutions are made with the intent of improving quality of life. Resolutions you may have made recently could include going back to school, quitting smoking or losing a few pounds. These resolutions are great, but do you know what would make that list even better?
This year, resolve to help others by giving the gift of life by donating blood. Thanks to the American Red Cross, January is the official National Blood Donor Month.
---
Why Is January National Blood Donor Month?
To highlight the importance of donating blood this time of year, the American Red Cross encourages everyone who is able to donate to make an effort to do so, in addition to donating throughout the year.
The amount of eligible donors is also often affected by illnesses such as the flu that temporarily prevent donors from being able to donate.
During the winter months, there are often shortages of blood. This is because blood drives throughout the country are often cancelled due to bad weather.
When there is a shortage of blood, surgeries are often postponed and there may not be enough available for people who really need it, such as accident victims or those undergoing lifesaving cancer treatments.
How You Can Help
It's easy to become a blood donor if you have never donated blood before. All it costs is about an hour of your time!
Make plans to attend a local blood drive during National Blood Donor Month or make an appointment to donate with the American Red Cross directly by:
Calling them at 1-800-RED CROSS (1-800-733-2767)
Downloading the American Red Cross Blood Donor App
Visiting redcrossblood.org
This January, give blood during National Blood Donor Month and enjoy knowing you are helping someone in need with this important gift of life. This is a great way to start off the New Year!