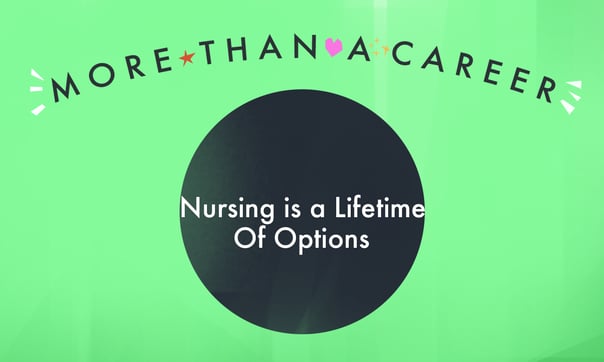 Nursing is one of the fastest growing careers in the United States. The demand for skilled nurses is expected to rise at an above average rate according to the U.S. Department of Labor's Bureau of Labor Statistics. By 2018, it's expected that there will be more than half a million additional nursing jobs available compared to just 10 years ago.
---
Choosing to become a nurse will give you a lifetime of options for:
Where you want to work
How far you want to further your education
What areas of medicine you wish to specialize in
Where Nurses Work
You will find nurses working in numerous places. While a majority of nurses work in a hospital setting — 29 percent — they also work in:
Doctors' offices: 15 percent
Nursing care facilities: 13 percent
Outpatient facilities: 10 percent
Home health services: 8 percent
But the statistics above only represent about three-quarters of the nursing population. Nurses can also be found working for public and private organizations and companies, including:
Insurance companies
Elementary and secondary schools
Colleges and universities
Community health organizations
Furthering Your Education
You may decide to begin your nursing career as a licensed vocational nurse. But what level of nursing you decide to study is all up to you. By participating in an LVN to RN program, you'll already have the experience that you've gained as an LVN to build upon as you earn an RN degree. From there, you could choose to earn your BSN or Masters in nursing, which will open up another world of nursing options that you could choose from.
Specializing in a Specific Area
As you start your nursing career, you may have an idea of what area of nursing you would like to specialize in. If you don't know yet, that's fine too. No matter which area you begin in, you will utilize the knowledge you obtained in school and apply it while learning new nursing skills.
---
You Might Like...
Jumpstart Your Nursing Career with Vocational Training!
5 Pioneering Men in Nursing History
IN THE LAB: How to Take Blood Pressure
---
Did you know you could download our free LVN and CNA curriculum guides?
We also offer a Transfer Student Guide, so don't feel left out.