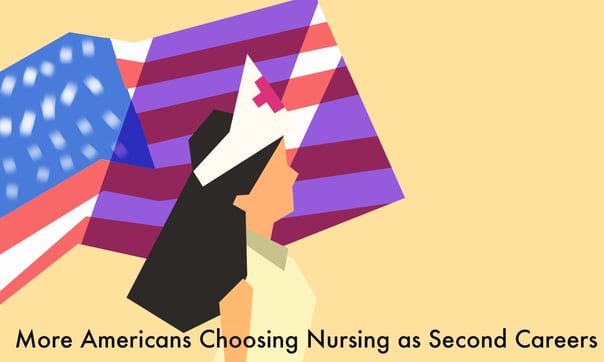 A survey conducted by the National League for Nursing found that over one-third of new nursing students are over the age of 30. Today, nursing schools are seeing more non-traditional students than ever before as more Americans choose nursing as their second career.
---
Non-Traditional Student
A non-traditional student is one that doesn't attend college immediately after graduating high school. Often they are older students who have been working or raising a family after leaving school. They may continue doing these activities when they return to school.
Benefits of Being Older
As an older student, you do have an advantage over your younger counterparts, even though you may have more on your plate than an 18-year-old fresh out of high school. Younger students may look up to you as a role model and seek advice because of your life experience. That life experience can help make you a better nurse.
With life experience, you are better equipped for life's challenges and can better relate to people having problems. If you have raised a family, chances are you have time management skills that can help you multi-task as a student and when you become a nurse. Being older will also help you fit in with nurses that are already in the field.
Nursing students who are raising a family or choosing nursing as their second career are often more committed and disciplined students. Older students are mature enough to realize the value of going back to school.
Time for a Change
Some older students may have worked in the same career for many years before deciding to become a nurse. This could be because their job is no longer financially or personally rewarding and they are in need of a change. Many enter nursing because they want to do something meaningful that will help make a difference in the lives of others.
If you are over 30 and are considering returning to school to be a nurse, just remember it's never too late. You're very likely to find that you are not alone in your pursuit.
---
You Might Like...
Transferring to a Nursing School
IN THE LAB: Proper Ear-drop Instillation
A Day in the Life: What Vocational Nursing is All About
Going Back to School as a Single Parent
---

Interested in our LVN program?
Check out our newly updated LVN guide for more information!
Thinking of transferring?
Check out our Transfer guide for more information!