What's happening in Flint, Michigan?
The water supply for has been contaminated with lead for over a year, and President Obama has declared it a federal state of emergency. Unfortunatelty, the lead contamination has increased blood lead levels for almost all the residents of Flint, Michigan.
Lead is a colorless, odorless, and tasteless metal that can lead to developmental delay in children and memory loss in adults. Lead poisoning, however, usually happens over a period of months to years.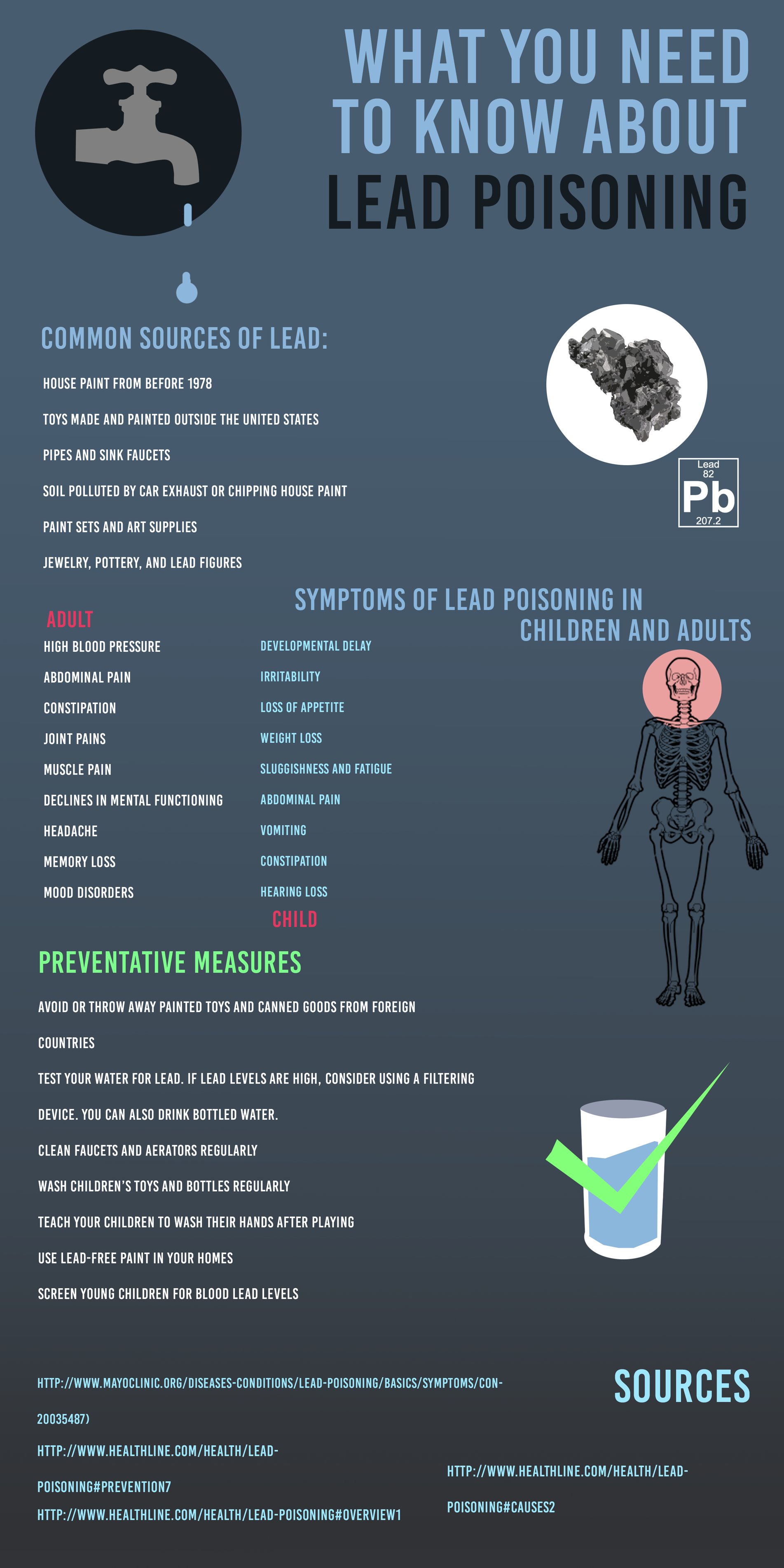 ---
Preventative Measures We Can All Take
Clean faucets and aerators regularly
Test tap water for lead and other impurities
Use a filtration device or buy bottled water
Avoid using painted toys from foreign countries
Screen young children for blood lead levels
If you'd like to help the citizens of Flint, Michigan recieve drinking water, please consider donating to The Flint Water Fund, where 100% of the proceeds goes towards buying filters and botted water, as well as other emergency support services and prevention efforts.
---
Sources
Flint's Water Crisis Explained in 3 Gifs
How Water Crisis in Flint, Michigan Became Federal State of Emergency