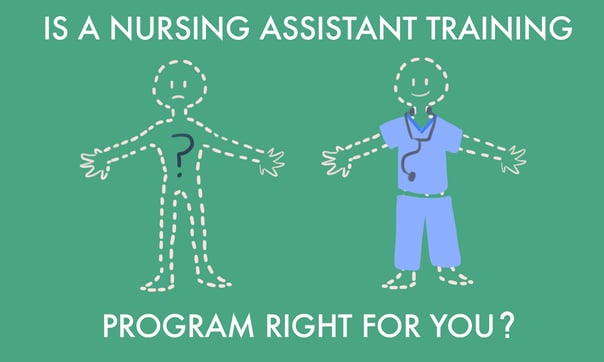 Are you looking for a career in healthcare, but aren't sure if you are ready to become a nurse? Then you may want to consider becoming a certified nursing assistant. By training to be a nursing assistant, you are taking the first step towards preparing for a stable career. The demand for new CNAs is expected to continue to grow at a faster rate than many other jobs as the elderly population continues to grow in the United States.
What do nursing assistants do?
As a nursing assistant, you would provide basic care to your patients and assist with daily living activities. Many work in healthcare facilities, including hospitals, nursing homes and assisted living residences under the supervision of licensed vocational nurses (LVNs) or registered nurses (RNs). They may also be found working for home health care services.
Some of the duties that you could expect to perform as a CNA include:
Taking and recording patients' vital signs
Cleaning and bathing patients
Assisting patients with using the bathroom and dressing
Serving meals and feeding patients when needed
Repositioning and transferring patients between wheelchairs and beds
What salary can you expect?
The median salary for CNAs in the Los Angeles area is $30,720. This amount can vary throughout other areas of the state. However, the salaries for CNAs in California are higher than the national average.
What are the training requirements?
In California, a CNA is required to complete an approved nursing assistant training program. Approved programs require 60+ hours of classroom study, in addition to 100 hours of supervised training. You must take the National Nurse Aide Assessment Program (NNAAP) to become certified. This test can be taken either in written or oral format.
Training to become a nursing assistant is a good way to determine if a career in healthcare is for you. You will be in the workforce sooner and if you decide to train to be a nurse later on, you will have an advantage over other students.
---
Interested in our CNA program? Check out our NEW CNA Curriculum Guide!