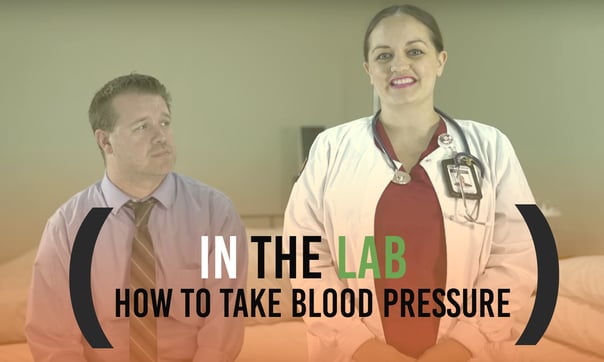 Welcome back to our video series "IN THE LAB"!
Today, you'll be learning about how to properly take a person's blood pressure with Mindy, one of our nursing students at Angeles Institute!
If you haven't seen our other videos, check out our "IN THE LAB" series on
YouTube
!
Don't forget to like, comment, and subscribe!
---
Thanks for watching!

For study tips and up-to-date info on healthcare & education, subscribe to our blog!
Don't forget to comment below and share our post!


---
Did you know you could download our free LVN and CNA curriculum guides?
We also offer a Transfer Student Guide, so don't feel left out.
---
You Might Like...
Equal Opportunity: Not All Nurses are Women
LVN vs CNA: Career Outlook Comparison
How to Avoid For-Profit College Scams