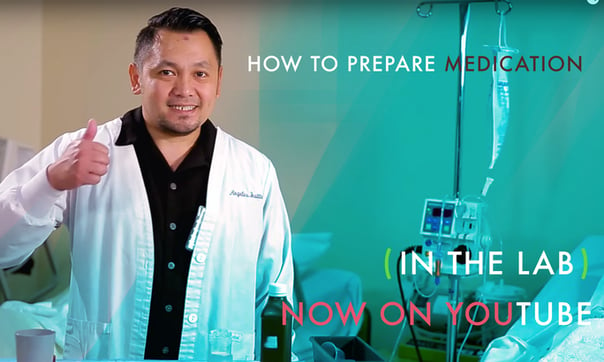 Welcome back to our video series "IN THE LAB"!

What do YOU think the first step is to properly preparing medication?
Good thing Mr. Noel is ready to school you today!

**Got a question or comment for us? Let us know in the comments below!**
If you haven't seen our other videos, check out our "IN THE LAB" series on
YouTube
!
Don't forget to like, comment, and subscribe!
---
Thanks for watching!

For study tips and up-to-date info on healthcare & education, subscribe to our blog!
Don't forget to comment below and share our post!
---
**Register for our January 2017 class ASAP!**

Download our free LVN Curriculum Guide!
Angeles Institute now offers part-time CNA classes!
Q: Does Angeles Instiute transfer credits from other schools?
A: Yes, we accept transfer credits!