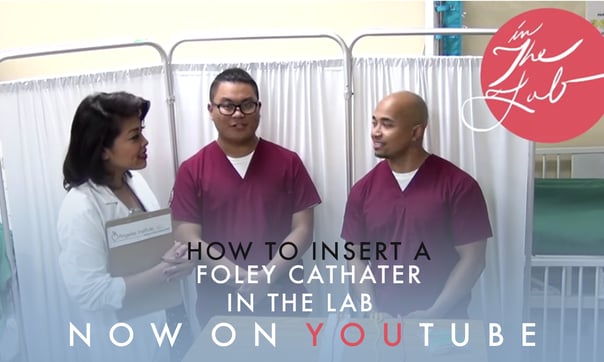 So, what's a foley catheter? (Is it pronounced foe-lee or for-lay?)
What do you use it for? How do you take it out?
Find out in today's episode of "In the Lab"!
---

Thanks for watching!

For study tips and up-to-date info on healthcare & education, subscribe to our blog!
Don't forget to comment below and share our post!
---
For information about the LVN program at Angeles Institute, check out our LVN Curriculum Guide below!
---
Related Content
---
A warm thank you to Miss Kristine, her two assistants, and our film crew!