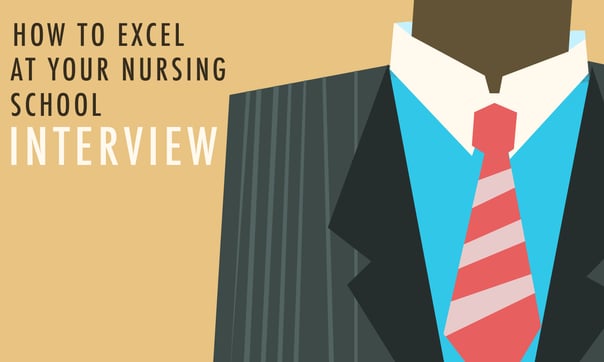 Once you have reached the decision to return to school to become a licensed vocational nurse, the next major milestone to get through is your nursing school interview. For some, just the thought of going through the interview process can be unnerving. However, if you take the time to fully prepare yourself before your appointment, you will find that the entire process will go much easier.
Do Your Research
One of the best ways to show you are really interested in attending a nursing school is to learn as much as possible about the school and the programs that are offered. Most of this information is usually available on a school's website. You will want to make sure before your interview that you meet the school's requirements for admission.
Dress for Success
Your interview is your opportunity to make a good first impression. You will want to dress in a professional manner. Remember, dress for the career you want, not the one you currently have.
Prepare for Questions
It helps to prepare a list of answers to questions that you can expect your interviewer to ask you during your interview. Some common questions the interviewer may ask are:
What made you decide to become a nurse?
Can you tell me a little about yourself?
What are your strengths and weaknesses?
How will you balance going to school, in addition to your other responsibilities?
Have a Practice Interview
It can be uncomfortable talking about yourself to a stranger. Have a friend or family member run through a practice interview with you. This will give you an opportunity to practice talking about yourself and they may be able to give you feedback on your answers.
Relax and Be Yourself
One of the most important things to remember during your interview is to try to relax and just be yourself. This is your opportunity to shine and show the interviewer that you are serious about becoming a student at their school.