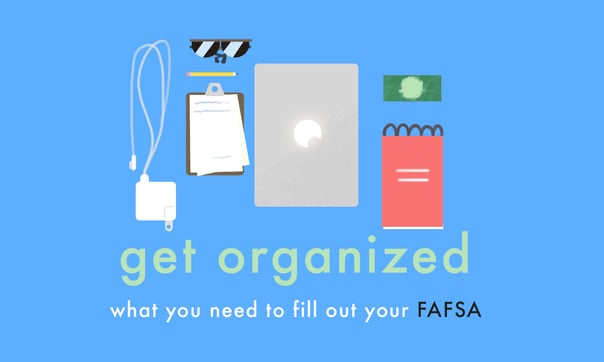 If you plan to apply for financial aid to help pay for nursing school, you will need to file the Free Application for Federal Student Aid (FAFSA) online. You will be required to provide information, including financial and tax information that will be used to determine the amount of grant money or the types of low-interest loans that you will be eligible for. Before sitting down to file your FAFSA, it helps to be organized and have all the information you will need ready.
---
1. The Checklist
You will need to have access to the following information:
Your Social Security number
Your driver's license number if you have one
If you are not a U.S. citizen, your Alien Registration number
Your parents' Social Security numbers if you are considered a dependent
Your Federal Student Aid ID (FSA ID) and an FSA ID for one parent, if you are considered a dependent
A copy of your most recent federal income tax returns and W-2 forms and your parents' if you are considered a dependent
Records of additional monies earned
Your bank statement and any records of investments (i.e. savings bonds, stock certificates) for you and your parents if you are a dependent
Records of untaxed income
2. FSA ID
Before attempting to file your FAFSA, you need to create your Federal Student Aid ID.
You will create a user name and password that will be used to confirm your identity. Both you and your parent will need one if you are filing for student aid as a dependent.
You will use this ID to file your FAFSA, to access your financial aid information and to electronically sign your federal student aid documents, such as the FAFSA.
You must have an active email account for yourself before applying for your FSA ID. If you are a dependent, your parent will need an email account also.
Being prepared with all the information you need will make filing your FAFSA go much faster!
---
You Might Like...
Transferring to a Nursing School
How to Avoid For-Profit College Scams
National Autism Awareness Month
---

Do you have ideas for our next blog post? Comment below and let us know!
Don't forget to subscribe to The Nightingale and check us out on Facebook, YouTube, Instagram (@AngelesInstitute), and Twitter (@AngelesInst)!