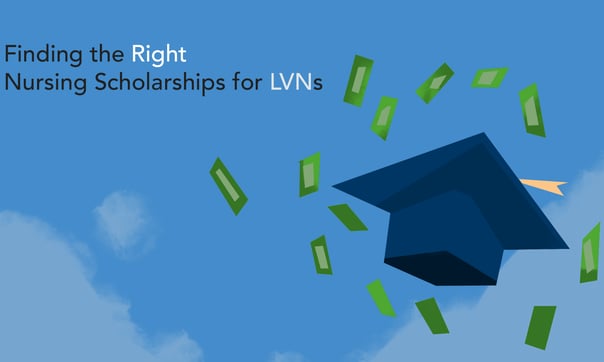 LVN Program in Los Angeles
Going to school to learn the skills you need to enter a career such as nursing can open doors to a stable job that can be your path to financial stability from any walk of life. However, one of the biggest things that stops some people from furthering their education is the fear of how much it will cost.
You might be struggling from paycheck to paycheck just trying to survive. This leaves little, if any money that can be used to pay for tuition or other educational expenses. What you might not realize is that financial aid, nursing scholarships and low interest loans can help you cover the costs of attending nursing school.
---
Applying for Federal Financial Aid
The first step you should take when trying to figure out how you will pay for nursing school is to apply for federal financial aid. Many students, because of their financial circumstances are eligible for the Federal Pell Grant. Your goal is to obtain as much money as you can in the form of grants to pay for your tuition. Similar to nursing scholarships, any grant money that you receive does not have to be paid back.
To qualify for a Pell Grant:
Your family income needs to be under the current limit.
You have not previously earned a Bachelor's degree or higher.
You have not previously defaulted on Federal loans.
You have not committed a serious crime in the past or are currently incarcerated.
To see if you are eligible to receive a Pell Grant, You can fill out the Free Application for Federal Student Aid (FAFSA) online. It takes about 30 minutes to complete this application, which will request information about your finances and proof of your identity, such as your driver's license or other government ID.
If you are ineligible for the Pell Grant, you might still be eligible for federal student loans. There are several advantages to taking out a federal student loan versus going to a bank for a private student loan:
Lower interest rates
Repayment begins after a brief grace period after you graduate
Opportunity to have loans repaid by working in certain public sector jobs
Fewer credit history requirements than a bank
VANEEP Nursing Scholarships
Another option for funding your tuition and living expenses while attending nursing school is to apply to the VA National Education for Employees Program (VANEEP). Participants in this program receive nursing scholarships and a salary in exchange for working at a VA facility when they aren't in school. The salary can be helpful in paying some of your living expenses, such as childcare while you are in school.
Looking Toward the Future
There are numerous nursing scholarships that are available to continue your education after you become an LVN. You might choose to become a registered nurse, nurse practitioner or advance in a specialty area, such as a nurse anesthesiologist in the future.
If you wish to progress to being a registered nurse or further, you will need to attend college and obtain at least an Associate's degree, which includes nursing and core education classes. Your tuition costs can be reduced by applying for nursing scholarships from programs such as:
The quickest way to enter the field of nursing is to choose to begin as a licensed vocational nurse. In most cases, you can complete your education in less than a year and begin working as an LVN after successfully passing the NCLEX exam. Being an LVN can be a great stepping-stone to higher levels of nursing as you hone your nursing skills.
---