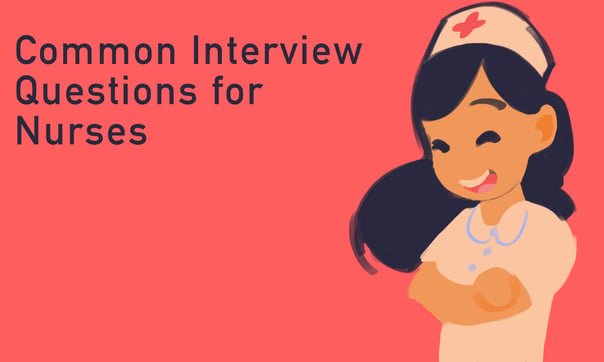 Interviewing for your first nursing job after graduating as a vocational nurse can be stressful. Most of the questions you can expect to be asked at your interview will have to do with your education, training, skills, and maybe even your personality. By preparing yourself beforehand, you may be able to lessen some of your stress going into your interview.
---
Questions Related to Nursing
Consider these common vocational nurse interview questions and examples of how you might answer them:
Why did you decide to become a nurse? Growing up you may have wanted to be able to make a difference in the lives of others. The field of nursing allows you the opportunity to do that.


How has your clinical training prepared you to be a licensed vocational nurse? Think about the different hands-on experiences you had during your training and how you will be able to apply that learning in your new career.


Can you tell me about a clinical experience where you demonstrated leadership? Consider a time when you needed to step up in the course of caring for a patient—for example, a situation in which you noticed subtle changes in a patient's condition and took the initiative of alerting your supervisor of potential complications.


There may be times you will have to deal with rude doctors or patients…how would you handle this? A good answer to this would be that you would listen to their concerns, speak with your supervisor and take corrective actions to address the problem.
Additional Questions
Don't just prepare for questions related to nursing! Remember, this is still a job interview you're getting into. Expect to be asked questions that are more general by an interviewer, including:
Can you tell me more about yourself?


Where do you see yourself in five years?


How did you hear about our organization?


What hours or days are you available?


What do you do in your free time?


What do you consider to be your strengths and weaknesses?


Do you have any questions about the position or our organization?
---
What questions were YOU asked during your first nursing interview?
Do YOU have any advice to give to the nerve-wracking first interview?
Let us know in the comments below!