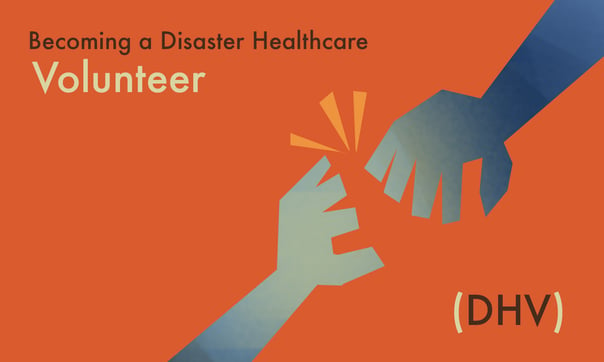 In light of recent events, we would like to encourage your becoming a California Disaster Healthcare Volunteer (DHV).
California Disaster Healthcare Volunteers is California's initiative to preregister, manage, and mobilize healthcare professionals to volunteer and help in responding to all types of disasters.
---
1. Who Should Volunteer?
"If you're a healthcare provider with an active license, a public health professional, or a member of a medical disaster response team in California who would like to volunteer for disaster service, you've come to the right place!"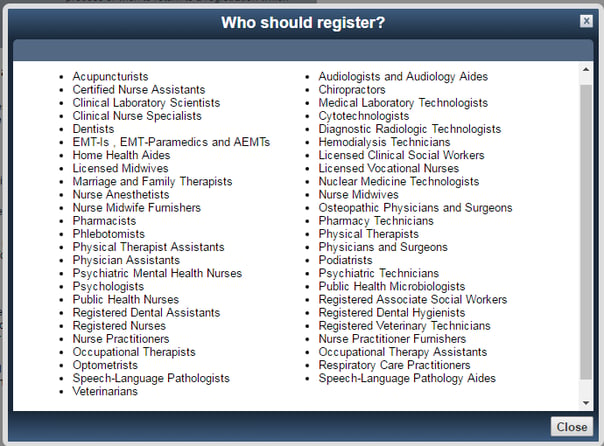 *Taken from official website.
2. How to Register
During the on-line registration process, you will be asked to enter information regarding your license (if applicable).
Enter information about the best way to contact you, and other relevant background information.
Once you've registered, your credentials will be validated - before an emergency - so that you can be deployed quickly and efficiently. Your information will only be viewed by authorized system managers.
Register to become a DHV in CA: https://www.healthcarevolunteers.ca.gov/!
3. After Registration
During a State or national disaster, (e.g., an earthquake severe weather event, or public health emergency), this system will be accessed by authorized medical/health officials at the State Emergency Operations Center or your county.
If a decision is made to request your service, you will be contacted using the information you enter on the site. If you agree to deploy, your information will be forwarded to the appropriate field operational officials.
4. Benefits & Impact
Pursuing a career in healthcare is already an indicator of good character. If you chose to become a Disaster Healthcare Volunteer (DHV), you'd also be
Addressing the constant need for healthcare professionals in disasters
Creating a safety net for other volunteers who cannot go
Helping reduce response times to disasters
Potentially save more people's lives
---
Resources
Registration

FAQ's for Volunteers

Volunteer Handbook