---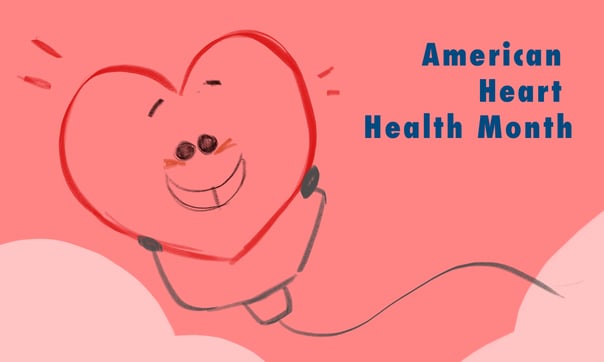 With Valentine's Day being in February, there is no better time to bring attention to matters of the heart…a healthy heart that is with American Heart Month. As the leading cause of death for both men and women in the United States, you should be aware of your risks for heart disease and what you can do to prevent it.

---
Are You at Risk for Heart Disease?
When was the last time you spoke with your doctor about your risks for heart disease? It is important to know your risks and catch heart disease at its earliest stages.
Your risks for developing heart disease increase if you:
Smoke
Are overweight
Have diabetes
Are African-American
Stress can also increase your risk of having heart disease, and as a nurse, you are probably all too familiar with having to often deal with stress.
Reduce Your Risk of Heart Disease
Even if you are at a higher risk for heart disease, there are things you can do to reduce that risk, including having a yearly checkup with your doctor to screen for signs of heart disease. Adopting a healthier lifestyle will also help reduce your risks.
If you smoke, try to quit.
If you are overweight, try to lose weight.
Add more healthy vegetables and fruit to your diet.
Get out and exercise, even if it is a quick walk around the block during your lunch break or after work.
Practice self-care by taking time to allow yourself to de-stress
How to Help Others
Do you want to help others who are affected by heart disease? If you are able, donate to organizations, like the American Heart Association that:
Fund research
Educate the public on preventing heart disease
Provide support for patients with heart disease and their families
Can't donate? Then volunteer your time to educate the public about the dangers of heart disease. Raise awareness by "going red" for American Heart Month.