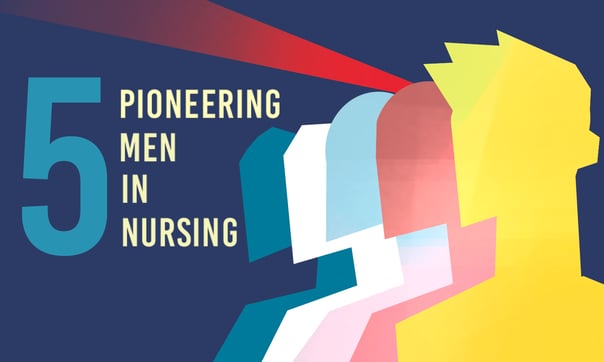 Did you know that, until the 1500s, most nurses were actually men? Some of the earliest nurses were priests, including St. Camillus de Lellis, one of the patron saints of nurses!
Thanks to these 5 trailblazers, those who fought for the right to be a male nurse, the number of men in the nursing profession continues to increase.
---
James Derham
As a former slave owned by several doctors, Derham was the first African-American to be formally recognized as a medical practitioner in the United States. Derham began his own medical practice after gaining his freedom in 1783.
Walt Whitman
This famous writer became a volunteer nurse during the American Civil war after his brother was wounded. During his stint as a nurse, Whitman continued to write and eventually immortalized his work as a nurse in the poem "The Wound Dresser."
LeRoy Craig
As a nurse, Craig promoted male nursing with the aid of Rep. Frances Bolton of Ohio who fought successfully to enact the Bolton Act. This act permitted men to be commissioned as officers in the military on par with female nurses. Craig also fought to have the pay for nurses increased to a suitable amount that would attract and keep both men and women in the nursing field.
2nd Lt Edward T. Lyon
Lyon was the first man to be commissioned as a reserve officer for the U.S. Nurse Corps. Within four days of his commission, he began active duty as a nurse anesthetist. Before his commission as a nurse, male nurses were assigned jobs as orderlies or pharmacy techs in the armed forces.
Joe Hogan
No, he's not related to Hulk Hogan. (Or is he?)
In the late 1970s, Joe Hogan was a registered nurse (RN) with an Associate degree. So what's most important about him? He fought to the Supreme Court in the Mississippi University for Women v. Hogan (1982) case for the right to pursue a Bachelor's degree after being denied for admission to women-only nursing school.
---
You Might Like...
Stop Waiting to Pursue a Healthcare Career!
Becoming an RN: College vs Trade School
IN THE LAB: Proper Tourniquet Technique
---
---
Interested in our LVN program?
Check out our newly updated LVN guide for more information!
Interested in our CNA program instead?
Check out our CNA guide for more information!

Are you a transfer student?
Look no further—Check out our Transfer Student guide today!